Welcome to Onsite Concrete Services, Inc.
Call Us Today! 727 457-2588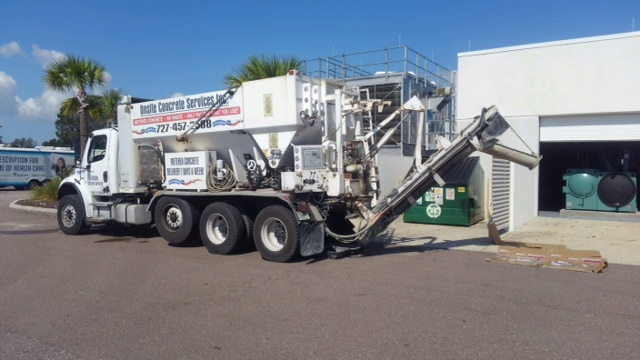 One of Florida's top providers of metered concrete.  There is no waste and you only pay for what you use and no job is too small.  Our truck is state-of-the-art and we provide the finest Volumetric mixing methods available.
Our mixes provide you with the exact amount and strength you need affordably and with great flexibility. You specify your needs for the project and we deliver the product. With a volumetric mixer we can provide precision on any pour, any size, anytime, anywhere you need.
By using a volumetric truck, Onsite Services, western Florida's ready mix concrete supplier, has eliminated unwanted waste and hot loads. Our customers only pay for what is used – not what is mixed.
Pumping Now Available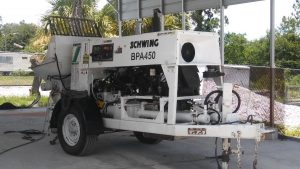 At Onsite Services we provide onsite metered pumping.
Our pumping clients deserve quick and accurate concrete placement and Onsite provides that. We provide the services to save our customers valuable time and money, helping keep their bottom line in place and their jobs moving forward. Also Onsite's concrete pumping services can give indirect benefits such as better quality control, improved safety, and less job preperation.
Also, our Schwing concrete pump operators follow strict government safety requirements, using machinery and pumps designed to handle even the most complicated commercial and residential job sites.
We service the following areas of Florida:
Pasco County, Spring Hill, Brooksville, Weeki Wachee, Hudson, New Port Richey, Port Richey, Holiday, Trinity
Contact Us Today @ 727-457-2588